If you are struggling with singing Justin Bieber songs, check this. The Voice singer Vedo has covered "All That Matters".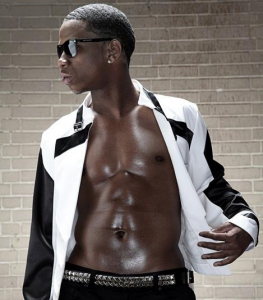 It's interesting to note his use of the tremolo that is so distinctive to Justin Bieber and also the ease with which he switches to to his "head" voice (more here).
Vedo is a young American singer, songwriter and entertainer known for his performances on season four of NBC's popular talent competition, The Voice. Born and raised in Benton Harbor, Michigan Vedo began singing at the age of 9 when his mother discovered his vocal abilities.
Vedo later became one of the top finalists on The Voice and writes songs for major label recording artists and acclaimed music producer Troy Taylor. You can find out more about him on Vedo's ReverbNation page.
So, what do yo think? Does Vedo's version make it easier for you or are you still as intimidated? Let us know. If it's still difficult, maybe you should try another singer, as Bieber is very affected. If you like the soulful feel, go back to other singers that Vedo admires, such as Sam Cooke.
And if you do a good cover yourself, drop it in the comment box below.