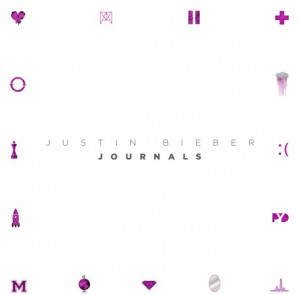 It's a month of surprises. Following Beyoncé's surprise album called "Beyonce", Justin Bieber "Journals" has just been released practically unannounced.
Justin Bieber Journals
It's a nice idea. Over the past few months, he had been releasing tracks with an instrumental vibe. The influences are R&B and urban with the lyrics seemingly inspired by his relationship with Selena Gomez.
Justin Bieber "Journals" consists of these tracks, with five "unheard" ones, packed into a single set. For just $13.99, Beliebers get all 15 songs, in addition to visual material such as the "All That Matters" video, the "Believe" (film) trailer, and footage from Justin's recent trip to Guatemala. The collection features five duets. He teamed up with rappers Lil' Wayne, Big Sean, Future, Chance the Rapper as well as with R&B veteran R. Kelly "Journals" will be available on iTunes only until January 2.
Check it here: Journals – Justin Bieber