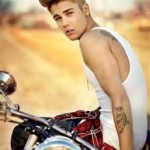 This will most likely be one of the most anticipated pop celebrity events of 2019. After a discreet civil wedding in New York in September 2018, Justin Bieber and Hailey Baldwin are set to get a church wedding , surrounded by their friends and their families. Originally planned for February 28th, it has been put back again. According to a report in TMZ, the couple will now tie the knot on March 1, the birthday of the Canadian singer.
On the guest side, we can say it's a safe bet that Kylie and Kendall Jenner, Travis Scott, the Kardashians and the brothers Gigi and Bella Hadid will be there. One of the reasons cited for postponing the ceremony is the difficulty of aligning everyone's agendas. and Bieber is reported to be "very spontaneous".
But a big question mark surrounds an invitation for Selena Gomez; should we expect her? What would you do in Bieber's situation?
UPDATE: Justin Bieber and Hailey Baldwin feature in "Anyone" video
A 2021 video promoting the song "Anyone", features Baldwin (mostly) and Bieber in what looks like a trip through the desert.