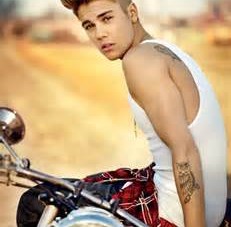 January 20, 2019 | Posted in news | By nimda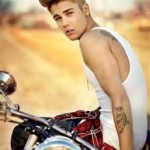 This will most likely be one of the most anticipated pop celebrity events of 2019. After a discreet civil wedding in New York in September 2018, Justin Bieber and model Hailey Baldwin are set to get a church wedding , surrounded by their friends and their families. Originally planned for February 28th, it has been put back again. According to a report in TMZ, the couple will now tie the knot on March 1, the birthday of the Canadian singer.
On the guest side, we can say it's a safe bet that Kylie and Kendall Jenner, Travis Scott, the Kardashians and the brothers Gigi and Bella Hadid will be there. One of the reasons cited for postponing the ceremony is the difficulty of aligning everyone's agendas. and Bieber is reported to be "very spontaneous".
But a big question mark surrounds an invitation for Selena Gomez; should we expect her? What would you do in Bieber's situation?

December 20, 2018 | Posted in news | By nimda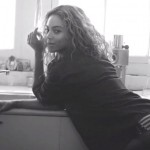 It seems like a strange situation. The authorities in Norway have opened an investigation to see if the streaming figures of Jay Z, Kanye West and Beyoncé were over-estimated on the Tidal site. The only reason to do this would be to inflate their earnings from the site.  The Norwegian newspaper Dagens Næringsliv published a report accusing Tidal of intentionally falsifying streaming numbers for Beyoncé's Lemonade and Kanye West's The Life of Pablo albums. According to the detailed report, this led to inflated royalty returns to the respective artists' labels.
But the question arises: why would they inflate the numbers and therefore increase the royalties they pay to artists. One possible explanation is that Tidal was deliberately inflating the numbers of its subscribers to promote its service. Lemonade was one of a number of albums available exclusively on Tidal. The site was launched with the support of major artists, in a bid to create a more favourable environment for the artists.
Jay-Z sold shares in Tidal
Although he was a shareholder at the launch of Tidal, Jay-Z has since then sold his shares to the Softbank group for a reported $200 million. He has claimed that Tidal owes him $3 million in streaming royalties. As the Norwegian authorities are interviewing former employees of the company, maybe he'll find that the figure is not a s high as Jay-Z feels.
Tidal gas denied any wrongdoing in this affair.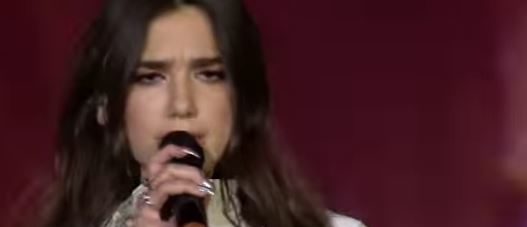 December 22, 2016 | Posted in news | By nimda
Rising Brit singer Dua Lipa covers Spotify hit
We always like a good cover. So we were glad to see the British singer Dua Lipa cover "One Dance" by Drake at the Jingle Bell Ball 2016,  organized by Capital FM in London. The line-up included Martin Garrix, Shawn Mendes, Ellie Goulding, Calvin Harris, James Arthur, Jonas Blues, The Vamps, the Little Mix, Years & Years and DNCE. Read more →

March 4, 2016 | Posted in song meaning | By nimda

Justin Bieber's "Love Yourself" gets a theatrical treatment
I remember a TV presenter in the fifties getting lots of laughs by reading out the words to Gene Vincent's "Be Bop A Lula" like a poem. Morgan Freeman went for the same effect recently, when the American magazine Vanity Fair asked him to recite the lyrics to Justin Bieber's "Love Yourself".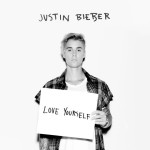 The lovely baritone-voiced actor couldn't resist throwing in a few eye-rolls and wry smiles along the way. Overall, yes the song comes across as very lightweight – but not as dotty as be "Bop A Lula"! Bieber himself seemed to at least tacitly approve, as he retweeted an item from Billboard about it. And why not? I'd be flattered, even if Freeman did not seem knocked out by the words. This is pop music, after all. A more interesting question would be what song would Freeman like to recite.
In related news, "Love Yourself" has gone double platinum in the UK. It looks as though this will be Bieber's biggest hit ever.

February 24, 2016 | Posted in news | By nimda
Beyoncé "Formation" video in hot water
The video for Beyoncé's "Formation" video has dropped, and is the subject of a little misunderstanding. Within a day or two of the clip hitting the networks, two American film-makers, Chris Black and Abteen Bagheri, were on social networks claiming it used large extracts of their documentary on the New Orleans hip-hop scene called "That B.E.A.T."
They had a point; it does. The thing is, Beyoncé's team had contacted the producers and paid for the extracts. So it would have been more elegant on their part to check this before getting so indignant.
"I love Beyoncé"
In an e-mail to The Fadar website, Black wrote this about the issue: "I love Beyoncé. I still think she's dope and I have no ill will or feelings towards her or anybody but at the end of the day we have to respect other filmmakers who are working just as hard… Why use the footage from the doc we did? She has a larger budget than we did and they gave no credit to the filmmakers. If I hadn't said anything about this would you have known where it came from?"
The singer has asked that the video for Beyoncé "Formation" remain unlisted. I've seen it on YouTube, but will direct you to her website if you want to watch it. It's not impossible to respect an artist's wishes!
Meanwhile, enjoy 9 minutes of "That B.E.A.T.".
That B.E.A.T. from Abteen Bagheri on Vimeo.

October 27, 2015 | Posted in news, song meaning | By nimda
What makes us think "Hello" is a love song?
Adele has made a sensational return to the charts with the single "Hello". It has all the hallmarks of her best music: a  restrained backing track, an orchestral feel at the right moment, her voice that goes from cool and controlled in the verse to soaringly high in the chorus – and her trademark mini-yodel (a quick slip to a falsetto – more about that in How to sing like Adele).
Yep, I like it a lot.
But a thought struck me quite quickly: is this actually a love song in the tradition meaning of the word? The video would let us believe that, as it features a guy. But if you check the words, there is no specific indication that it is a romantic song as such. Look at lines such as,
Hello? It's me.
I was wondering if after all these years you'd like to meet.
To go over, everything.
They say that time's supposed to heal you but I ain't done much healing
If you think about it, this could be a song addressed to a parent, a brother or sister or even – as one reviewer claims – about her younger self.
Romantic love song or something else?

The second question that immediately spring to mind is, "what difference does it make?" Would it make the song better or deeper if it was a romantic love song? Or would it not be richer if we look for other meanings?
At the end of the day, of course, songs are not always entirely autobiographical. If a singer had to have lived all the love stories that they sing about at an average show, where would they find the time to rehearse, write and sing? What's more, many songs are written by people other than the singers themselves. The singers are, to a large degree, acting out someone else's story. To do that, they often have to assimilate it and make it their song.
Ultimately, songs reach us when they resonate with us, with our own stories. So forget the video to Adele's "Hello" and ask yourself: what is the first face that springs to mind when you hear the song on its own stripped of videos and images?
See? Deep down, it's your song after all.
UPDATE: Adele will premiere "Hello" at France's annual NRJ Music Awards in Cannes on November 7, 2015.
"Hello" was written by Adele and Greg Kurstin, who is also credited
with most of the instruments on the recording.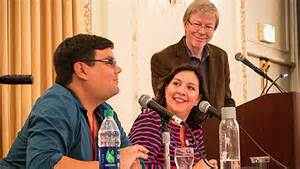 October 13, 2014 | Posted in song meaning | By nimda

I have to say I love this. Someone compiled all the various language versions of the Disney song "Frozen" into one track. It's a fun idea, and it also shows up something very interesting. If you close your eyes, it's sometimes impossible to tell when you go from one language to another. The vocal casting for the movie is remarkable, as the 25 singers all sing in a very similar style. So the viewers are really catching the very same movie in each language. there are even different versions for French Canada and France, as well as Dutch and Flemish (which are very close). In many ways, this is the standard musical comedy style these days, with lots of dynamics in the voice and a very wide range.
'Let it Go' went on to receive the Academy Award for best song the year it was released. The 'Avenue Q' songwriting duo Robert Lopez and Kristen Anderson-Lopez had been asked to write for the film. The way they saw the character of Elsa was different from the way the scriptwriters had imagined. The songwriters saw her as a more complex and vulnerable character. So 'Let It Go' became the theme her character was based on. Elsa was changed from an out-and-out villain and the script eventually turned into one of the most successful animated films ever produced.
Writers of "Let it Go" from Frozen
Kristen Anderson-Lopez is an American actress and songwriter. Together with her husband Robert Lopez and Henry Jackman, she wrote and produced music for the successful 2011 Disney film "Winnie the Pooh", for which they were nominated for an Annie Award for Best Music in a Feature Production. Anderson-Lopez also provided the voice of Kanga in the film.
Additionally, she then went on to wrote songs for a Walt Disney World production of "Finding Nemo – The Musical." She and her husband eventually won an Oscar for "Let it Go" at the 86th Academy Awards on March 2, 2014.
All the language versions of "Let it Go"
[1] English : "Let It Go"
by Idina Menzel from "Frozen"
[2] French (Français) : "Libérée, Délivrée"
by Anaïs Delva from "La Reine des Neiges"
[3] German (Deutsch) : "Lass jetzt los"
by Willemijn Verkaik from "Die Eiskönigin — Völlig unverfroren"
[4] Dutch (Nederlands) : "Laat het los"
by Willemijn Verkaik from "Frozen"
[5] Mandarin (普通话) : "随它吧"
by Hu Wei Na (胡维纳) from "冰雪奇缘"
[6] Swedish (Svenska) : "Slå Dig Fri"
by Annika Herlitz from "Frost"
[7] Japanese (日本語) : "レット・イット・ゴー~ありのままで~"
by Takako Mastu (松たか子) from "アナと雪の女王"
[8] Latin American Spanish (Español americano) : "Libre Soy"
by Carmen Sarahí from "Frozen: Una Aventura Congelada"
[9] Polish (Polski) : "Mam tę moc"
by Kasia Łaska from "Kraina lodu"
[10] Hungarian (Magyar ) : "Legyen hó!"
by Füredi Nikolett from "Jégvarázs"
[11] Castilian Spanish (Español) : "¡Sueltalo!"
by Gisela from "Frozen : El reino del hielo"
[12] Catalan (Català ) : "Vol Volar"
by Gisela from "Frozen : El regne de gel"
[13] Italian (Italiano) : "All'alba Sorgerò"
by Serena Autieri from "Frozen – Il regno di ghiaccio"
[14] Korean (한국어) : "다 잊어"
by Hye-Na Park (박혜나) from "겨울왕국"
[15] Serbian (Српски) : "Сад је краj"
by Jelena Gavrilović (Јелена Гавриловић) from "Залеђено Краљевство"
[16] Cantonese (粵語) : "冰心鎖"
by Jobelle Ubalde (白珍寶) from "魔雪奇綠"
[17] Portuguese (Português) : "Já Passou"
by Ana Encarnação from "Frozen – O Reino do Gelo"
[18] Bahasa Malaysia (بهاس ملايو) : "Bebaskan"
by Marsha Milan from "Frozen : Anna Dan Permaisuri Salji"
[19] Russian (Русский) : "Отпусти и забудь"
by Anna Buturlina (Анна Бутурлина) from "Холодное сердце"
[20] Danish (Dansk) : "Lad Det Ske"
by Maria Lucia Heiberg Rosenberg from "Frost"
[21] Bulgarian (Български) : "Слагам край"
by Nadezhda Panayotova (Надежда Панайотова) from "Замръзналото кралство"
[22] Norwegian (Norsk) : "La Den Gå"
by Lisa Stokke from "Frost"
[23] Thai (ไทย) : "ปล่อยมันไป"
by Gam Wichayanee (วิชญาณี เปียกลิ่น) from "Frozen : ผจญภัยแดนคำสาปราชินีหิมะ"
[24] Canadian French (Français canadien) : "Libérée, délivrée"
by Anaïs Delva from "La Reine des Neiges"
[25] Flemish (Vlaams) : "Laat het los"
by Elke Buyle from "Frozen"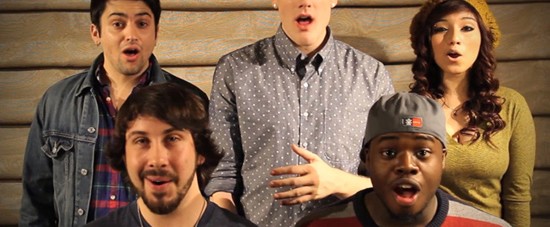 March 16, 2014 | Posted in news | By nimda
This one goes (almost) without comment. Two guys decided to cover some of Beyonce's songs. No, actually they decided to cover all of the songs from her self-titled album as they couldn't decide which one to sing. Plus, they did it all in five minutes. The result is pretty amazing! Mitch Grassi and Scott Hoying are members of the a cappella group Pentatonix.
How does this sounds as an exercise? Think you could something similar? We'd love to hear it if you do! Just post the link as a comment below.
More cover songs by Pentatonix
If you think this is good, I also strongly recommend that you drop over to the Pentatonix site for some sensational singing. Beautiful.
They are currently touring in the States (March 2014). Details on their website.

March 3, 2014 | Posted in news | By nimda

Although she is rightly hailed as one of the best singers in contemporary pop, you don't have to imitate Beyonce completely to sing her songs. The group Haim gave a good example when they appeared on BBC's "Live Lounge". Their version of "XO" is radically different with an indie rock feel.
Haim consists of sisters Este Arielle, Danielle Sari and Alana Mychal Haim along with drummer Dash Hutton, son of Danny Hutton and previously a member of the bands Wires on Fire and Slang Chicken.
Most frequently compared to Fleetwood Mac, Haim's sound has been described as "nu-folk-meets-nineties-R&B" and "music that sounds like it was written on a lakeside retreat attended by Stevie Nicks, John Waite and En Vogue" (I'm still trying to visualise that). The band played at the 2013 Glastonbury festival, earned a top ranking in BBC's Sound of 2013 poll.
Think that you can do better than the Californian sisters? Drop a link below if you come across other great cover versions of Beyonce.

January 17, 2014 | Posted in news, song meaning | By nimda

The new self-titled Beyoncé album continues to make waves. In a behind-the-scenes video released recently, Justin Timberlake was so blown away by her vocal performance on the song "Rockets" that he blurted out, "Wow. There's something wrong with you. That is… There's something wrong with you". He meant it as a compliment, of course. Timberlake and Miguel co-wrote the song with her.
"The video gives a good indication of what was running through Beyonce's mind during the writing. She speaks notably about the fact she had felt a little hindered by what other people think of her. But, "the people that have grown up with me have grown up". So she felt it was time give a more complete picture of herself.
"I feel like I've finally earned the right to be me and to express any and every side of myself," she says. "I feel like I'm opening up a lot in these videos and showing a lot of sides that only a few people have ever seen."